Part of a series of posts related to the cloud security company Duo Security, Inc. I am not affiliated in any way with Duo Security (please read my more extensive disclaimer below), I'm just doing my best to understand their offering.
History and Products
Duo Security is a cyber-security company based out of Ann Arbor, Michigan, founded in 2009 by Dug Song and Jon Oberheide. In August of 2018 they were acquired by Cisco Systems. Duo's LinkedIn profile makes a pretty clear and concise statement that they're going to "democratize security" and that their mission is to "protect the mission of our customers by making security simple for everyone."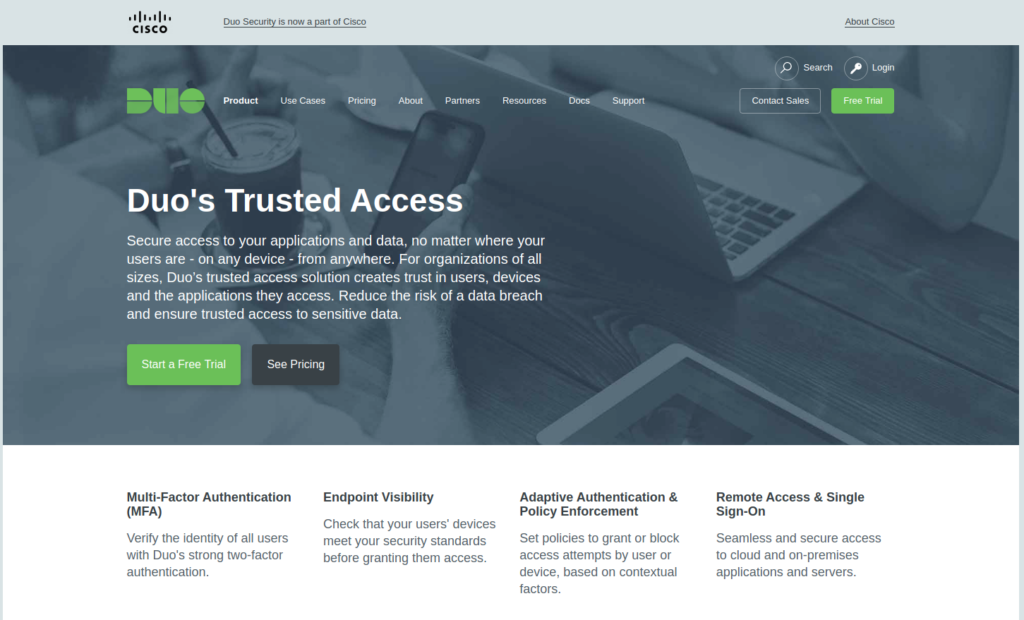 Duo's product page makes some pretty big claims about what they can do. Their product lineup targets securing apps and data, but what stood out to me is that they say it works from any location using any device for organizations of all sizes. Duo offers a platform called "Trusted Access" that has multiple parts:


Multi-Factor Authentication
Endpoint Visibility
Adaptive Authentication & Policy Enforcement
Remote Access & Single Sign-On
I'll take a good look at what these actually mean for their customers later, but for now it's clear they aim to secure and authenticate their customers' systems.
Duo's Customers – IT Departments Big and Small
It's also fairly clear you probably wouldn't deploy the Trusted Access platform's features on your home WiFi network to enable trusted secure access to your Google Chromecast, as they target enterprises. They have a really nice use cases section on their homepage that shows some of the different verticals they're after including:
Education
Federal
Healthcare
Legal
Retail
Technology
Finance
I took a look at one use case in particular for their customer Etsy, an online retailer of handmade or "vintage" items.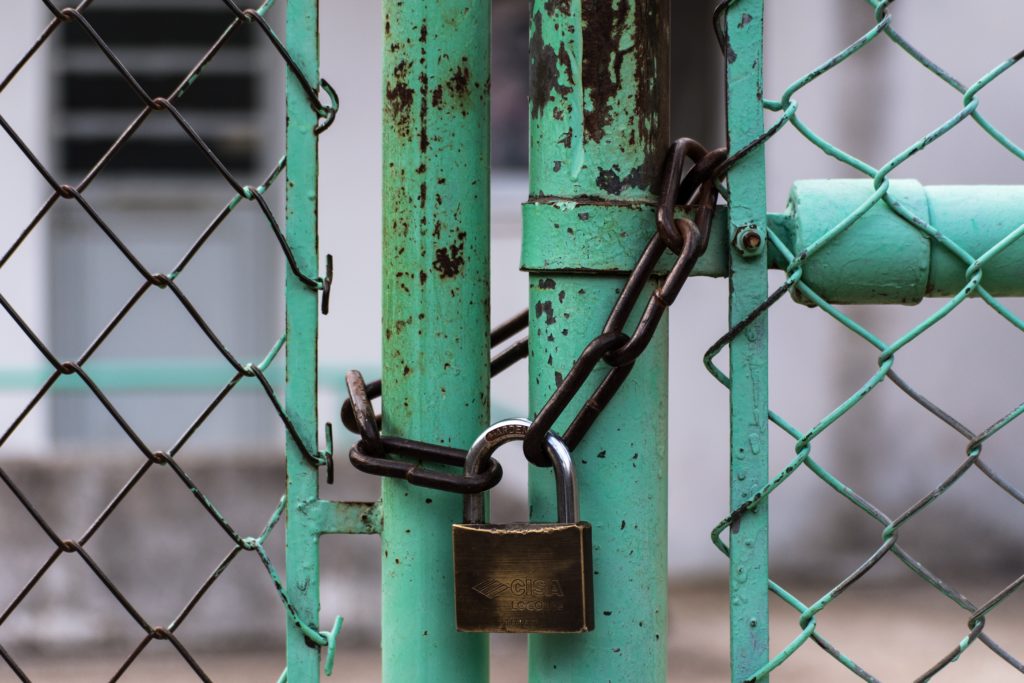 According to the case study, Etsy's business problem centered around securing administrators' access to the internal management systems of their site. They use a number of access tools including SSH and internally developed systems.
Etsy cited "single-factor" authentication as a security problem for their organization, a.k.a. authentication with only a username and associated password between the outside world and access to said management systems. Duo quotes Etsy's Network Security Manager describing Single-Factor Authentication as a "weak-link" to illustrate this issue.
Etsy used Duo's Multi-Factor Authentication feature to add another factor to the authentication process for administrators accessing internal management systems of the site. There are multiple options for adding a second factor to the authentication process (which I'll explore later), but Etsy says they used the Duo Mobile app. The app enables "pushing", or the sending of an authentication request (after entering the correct password) from Duo's Trusted Access platform to the app on the administrator's phone. The administrator approves access from her phone, and is allowed in to the internal management system.
Next I'll take a closer look at the different features the Trusted Access platform offers.
Non-Affiliation Disclaimer:
I am not affiliated, associated, authorized, endorsed by, or in any way officially connected with Duo Security, or any of its subsidiaries or its affiliates. The official Duo Security website can be found at https://duo.com. The name Duo Security as well as related names, marks, emblems and images are registered trademarks of its owners.